Have fun and help Alexander-Tharpe Fund / Georgia Tech Athletic Association
Earn AT Points! You'll earn 2 priority points for every $100 of the donation generated from your purchase (at least 40% of the purchase price). Purchase a foursome of golf, a golf lesson or even go on a vacation or cruise!
Two Night Victorian B&B Getaway in York PA

York, PA
Nestled in the village of Emigsville north of York PA, The Emig Mansion is a skillfully restored 19th-century mansion, providing the perfect setting for gracious hospitality. Built in 1850, The Mansion is decorated with antiques and furnishings authentic to the period, and guests find themselves transported back in time to a charming Victorian era. The home is resplendent with exquisite leaded and stained glass windows, intricate moldings, original parquet flooring, elegant marble tile work. Relax on the veranda, stroll through the property, or enjoy a glass of wine offered by the innkeeper. INCLUDES: - Two Nights Accommodation - Full Breakfast Daily - Welcome Glass of Wine Each of the guest rooms has its own special charm and unique features. The rooms are named after the Emig children that lived here during the 1800s, and in keeping with the historic theme, all rooms are decorated with authentic antique furnishings and comfortable reproductions reminiscent of the 1800s style.
Read more
HOW IT WORKS
---
This special Alexander-Tharpe Fund / Georgia Tech Athletic Association website is a great place to visit frequently because we'll always feature fun ways for you to help our cause! Thanks to the amazing generosity of all of the local and national experience providers, we're able to offer you incredible values and at the same time generate meaningful donations (as much as 70% of your purchase price).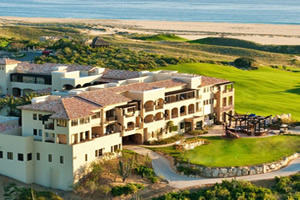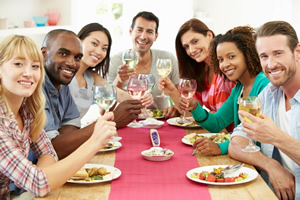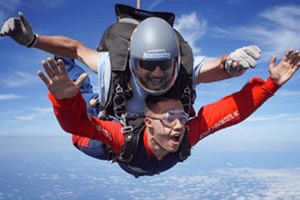 Turning fun experiences into big donations! Inventory changes each day.
Flash Sales
From time to time, we'll receive a limited number of fun experiences that you can grab at 50% off and still generate a big donation for us. Examples include in-home wine samplings, golf lessons, dance lessons and even vacations to five-star resorts. Supply is limited, so we'll let you know when we have a flash sale available for you to enjoy.
Last-Minute Opportunities
If your schedule is flexible and you can act on a moment's notice, these are a perfect way to escape to everything from a local bed & breakfast to a world-class destination on the other side of the globe. Generous vacation providers like to fill their "last-minute" spaces and help our cause at the same time.
Featured Getaways
Enjoy special access to experiences provided by local and national getaways. Take a golf vacation to a top resort or reserve a space on a private yacht. You'll find a wide variety of featured getaways, and all generate big donations for us thanks to the generosity of the providers!
Upcoming Fundraising Events
Leading up to each of our fundraising events, we'll give you an easy way to preview all of the exciting experiences that we will feature at our auction or raffle.
About Alexander-Tharpe Fund / Georgia Tech Athletic Association
---
The Georgia Tech Athletic Association forms the front porch of the Institute and serves as a gathering place for students, alumni, fans and friends. We provide our student-athletes with the opportunity for academic and athletic success and personal growth. We promote diversity and equity. The integrity of our mission is enhanced by our commitment to adherence to the rules of the Institute, the Atlantic Coast Conference and the National Collegiate Athletic Association. This environment we create allows our student-athletes to compete at the highest levels, and creates enjoyment for our supporters. We embrace our proud traditions and strive to enhance the future opportunities for our student-athletes, coaches, and staff.

The Alexander-Tharpe Fund (A-T) is a division of the Georgia Tech Athletic Association (GTAA) and serves as the primary fundraising department to support student-athletes. This support includes financial assistance in the form of scholarships, program support, and facilities improvements. Established in 1949, A-T honors Coach William A. Alexander and Mercer McCall "Mack" Tharpe, a Georgia Tech football player and assistant coach killed in World War II.
Read more
Read less
Links :
---
---
We are excited to introduce new ways of supporting Georgia Tech Athletics and provide opportunities within the Tech community to share vacation homes and travel experiences.
- Jim Hall, AVP for Development (Athletics)
Fun Experiences for You
Buy a cruise for your parents or take a family vacation. Enjoy a round of golf with your friends or even take a golf lesson.

Have fun, enjoy attractive rates, and generate a big donation (as much as 80% of your purchase price!) for Alexander-Tharpe Fund / Georgia Tech Athletic Association.

Special thanks to all of the generous business owners that make all of this possible!